Event Details
Performance Management and Evaluations- HRASM
Date:
April 15, 2015, 10:30am – 2:00pm
Organizer:
Location:

Southern Maryland Higher Education Center (St. Mary's County)
44219 Airport Rd, California, MD 20619
(301) 737-2500

Event Type:
iCal link
SPEAKER INFO: Michael S. Cohen, Partner with Duane Morris LLP an Employment, Labor, Benefits and Immigration Practice Group (Philadelphia Office).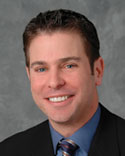 Michael concentrates his practice in the areas of employment law training and counseling. He has trained and counseled employers throughout the country on subjects including harassment prevention; workplace diversity; discipline and discharge; hiring and recruiting practices; performance evaluations; FMLA, ADA and FLSA compliance; leave of absence policies; performance management; workplace privacy; sexual orientation and gender identity in the workplace; substance abuse testing; workplace violence; records retention; conducting background checks; teens in the workplace, managing attendance problems and many other subjects. Michael also has conducted investigations into claims of harassment and discrimination and has drafted employee handbooks, employment agreements, non-compete agreements and post-termination agreements. Michael has conducted over 150 trainings in the past year. He has represented clients throughout the country in EEO and other administrative proceedings.
Michael has been cited as a national authority on employment issues by The New York Times, The Associated Press, USA Today, MSNBC.com, HR Magazine, SHRM On-Line, Employment Law 360,Inside Counsel Magazine, as well as many other publications. Michael serves as a Board Member of The Independence Business Alliance and Serve, Inc. Michael is a 1997 magna cum laude graduate of Temple University Beasley School of Law and a cum laude graduate of the University of Pennsylvania.
MEETING INFO:
During this interactive session, attendees will learn the reasons why documentation is important from a legal and employee relations standpoint, how to counter common excuses given by managers as to why they don't create necessary documentation, and how to properly, and in a legally compliant way, to create meaningful and helpful disciplinary documentation. Participants will learn about common mistakes made in the drafting of both d\disciplinary documents and performance appraisals and about implementation of both disciplinary documents as well as performance appraisals. Additionally, attendees will learn how to counter common criticisms of the performance appraisal process and how to deal with ADA/FMLA issues in the context of both disciplinary situations as well as during performance reviews.
AGENDA:
10:30am – 11:00am Registration
11:00am – 11:30am General Meeting*
*During our General Meeting, Stacey Spalding will provide attendees with information on the new SHRM certification process. As a program instructor, Stacey will lead an interactive discussion about the course, exam, and recertification requirements for this new HR certification.
11:30am - 12:00pm Lunch
12:00pm – 2:00pm Presentation
LUNCH:
Lunch will consist of assorted sandwiches and chips, and salad. Dessert will include assorted cookies and brownies.
REGISTRATION DEADLINE: April 13th
♦ Registration Is Pending ♦
Click HERE for Directions